Emily Dong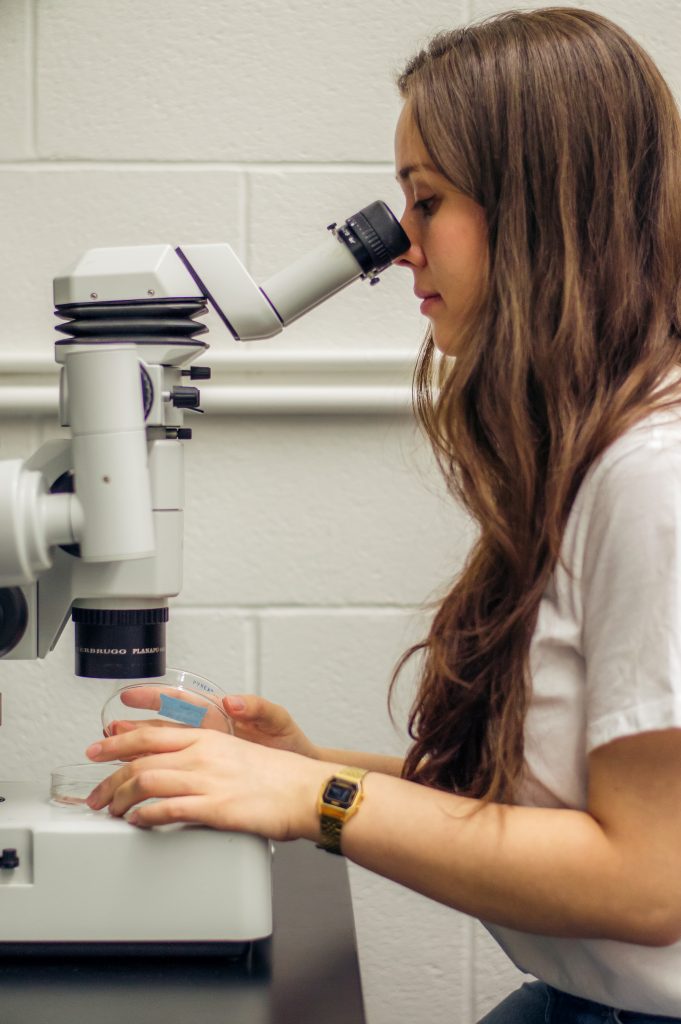 PhD Student
Department of Cell and Systems Biology
University of Toronto
25 Harbord St., Toronto, ON M5S 3G5
Email: Em.dong@mail.utoronto.ca
Current Research
Emily studies transmutation— the evolutionary transition between rod and cone identities—in the highly diverse photoreceptors found in the eyes of snakes and lizards.
Her major interests lie in understanding the evolution of these cell types by combining studies of development and molecular evolution.
Education
PhD Cell and Systems Biology (2019-present)
MSc. Physiology, Cell and Developmental Biology (2016-2019)
BSc. Animal Biology (First Class Honors) (2011-2015)
Awards
Faculty of Arts & Science Top (FAST) Doctoral Fellowship (2019-present)
R.E. Peter Memorial Scholarship (2018-2019)
QEII Graduate Scholarship (2017-2019)
NSERC CGS-M Graduate Scholarship (2016-2017)
Peer Reviewed Publications
Dong, E. M. & Allison, W. T. Vertebrate features revealed in the rudimentary eye of the Pacific hagfish (Eptatretus stoutii). Proc Royal Soc B 288, 20202187 (2021).
Oel, A. P., Neil, G. J., Dong, E. M., Balay, S. D., Collett, K., Allison, W. T. Nrl Is Dispensable for Specification of Rod Photoreceptors in Adult Zebrafish Despite Its Deeply Conserved Requirement Earlier in Ontogeny. Iscience 23, 101805 (2020).